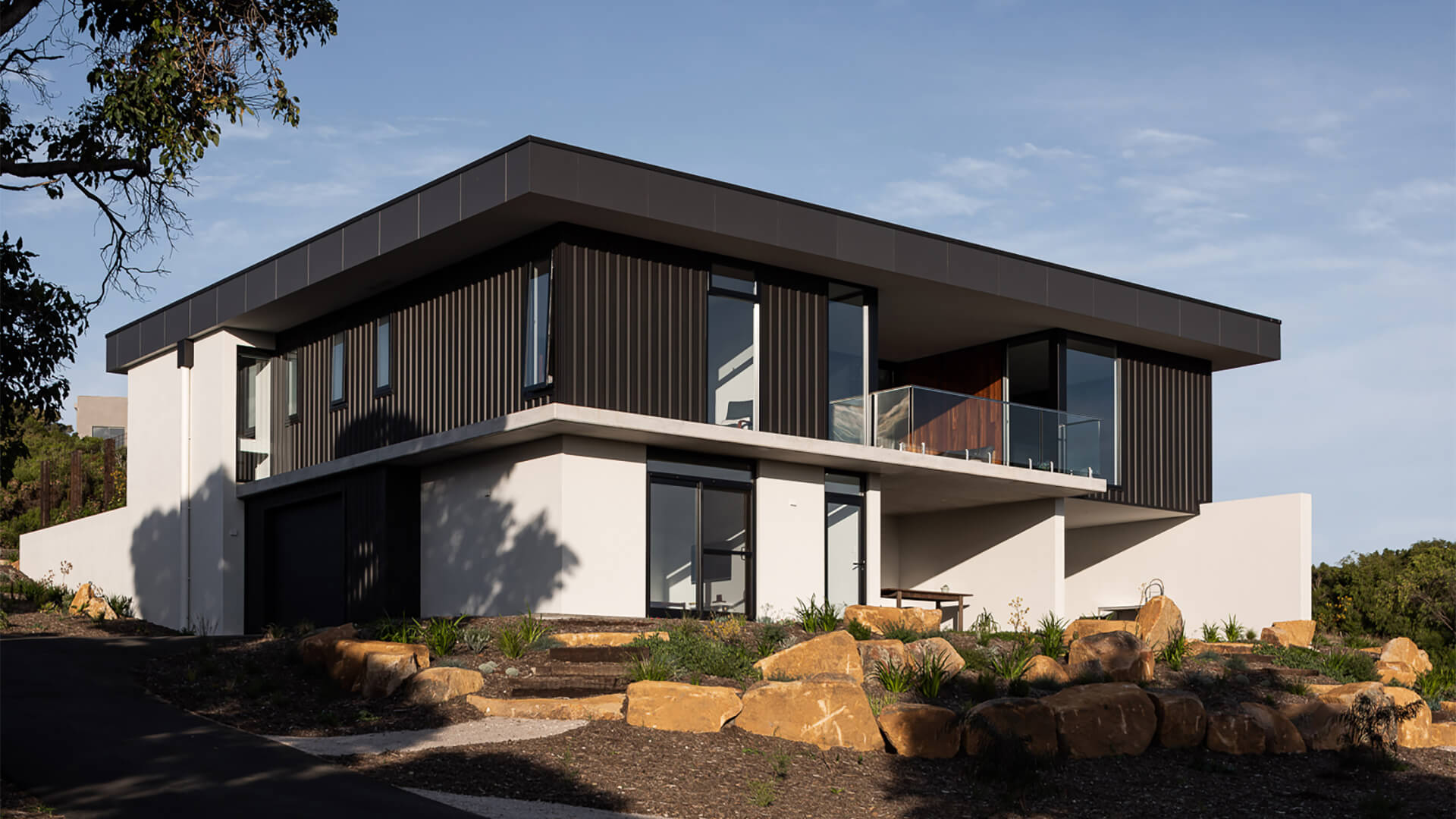 Year
2020
Address
21 Grunters way, Gnarabup
Western Australia
Designer
Ambient Building Design
Grunters way, Gnarabup
This Modern family Beach House is set high on the hill in the quiet coastal suburb of Gnarabup in Margaret River. Constructed in a combination of brick, off form concrete and timber frame, and clad in mixed materials, including Timber and Colourbond, this home exudes coastal elegance.
Set on a sloping lot, the home is bunkered down by an under-croft garage, huge workshop and lower lounge at ground level. Celebrating the lay of the land a driveway leads to the main entrance at the rear of the home, at this level there is a free standing garage and self-contained studio for guests, there is also a covered alfresco area for outdoor entertaining.
The main entrance opens into an open-plan living area where huge, floor to ceiling commercial grade windows and a large balcony with glass balustrade, capture views of coastal bushland and ocean glimpses. The homes sophisticated monochromatic interior features a polished concrete floor and extensive matte black built-in custom cabinetry.
Extensive landscaping of lawns, native plants and local rock boulders compliment this beautiful coastal home.