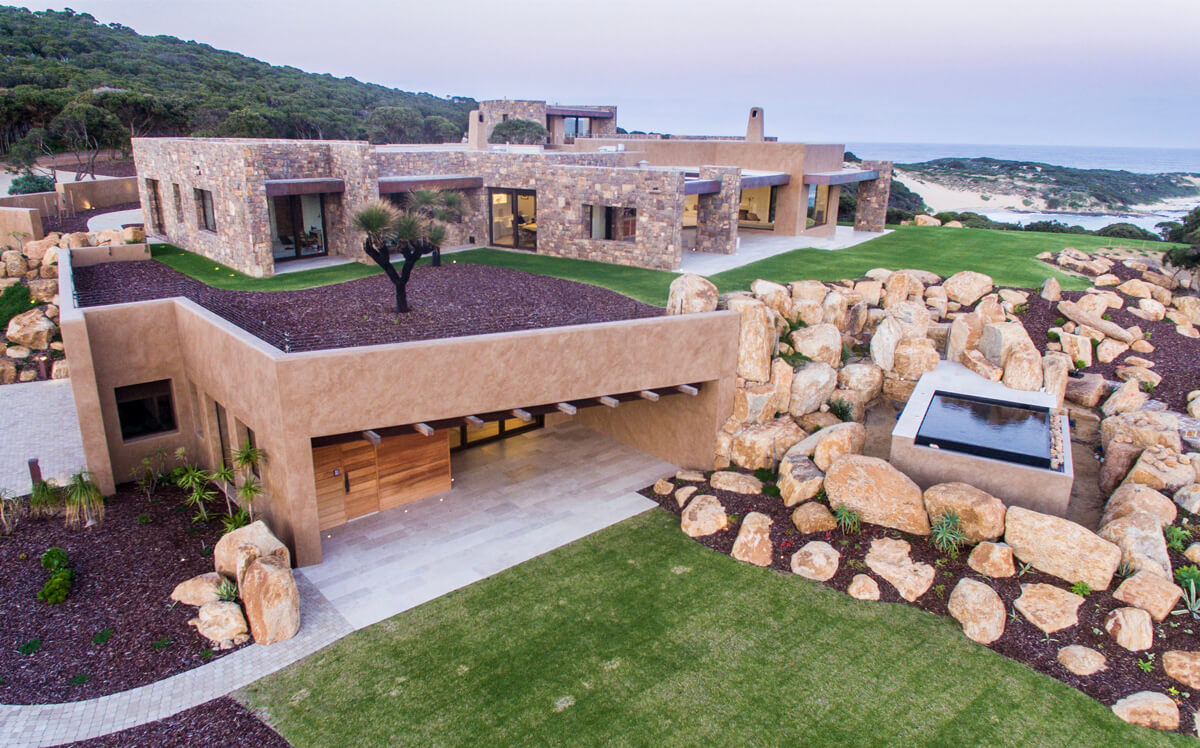 Year
2018
Address
Injidup Springs Road,
Yallingup, WA
Designer
Javier Barba BC Estudio Architects
Barcelona
Injidup Beach House
This awe-inspiring home claimed the coveted title of Best Country Home in the South West at the 2019 Master Builders – Bankwest Building Excellence Awards for the region. The home then went on to win the prestigious award of West Australian Home of the Year at the 2019 Master Builders Building Excellence Awards, gaining recognition and acclaim in WA and beyond.
Built by Paradigm Design and Construct in 2018 and designed by internationally-renowned Barcelona designer Javier Barba, this extraordinary home is a flawless, formidable execution of construction that blends seamlessly with the rugged coastline upon which it commands.
At 900m2 living and on a 2.1ha block, the soft curves of the home and thick stone walls reflect the granite outcrops and beaches that surround it, whilst ensuring its occupants remain protected from the region's prevalent winds.
The Injidup Beach House, with its concrete and stone construction, imbued with internal accents reminiscent of the stunning South West, is a home that must be seen to be believed.